If this is an emergency call 911
IF YOU DO NOT HAVE 911, CALL YOUR LOCAL POLICE AUTHORITY.
Talk to a trusted adult
Find support. Connect with a parent, guardian, teacher, coach, or any caring adult to assist you with the issues you are dealing with. If you are facing bullying or you are concerned about your cyber safety, a trusted adult can lend a hand.  
Call Kids Help Phone

Call HealthLine at 811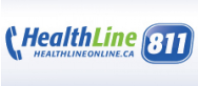 If you are dealing with issues surrounding your health or don't know your health care options, the team at HealthLine can help 24 hours a day. Trained health care providers will assist you with your needs, make recommendations, and connect you to treatment options.
Call them at 811